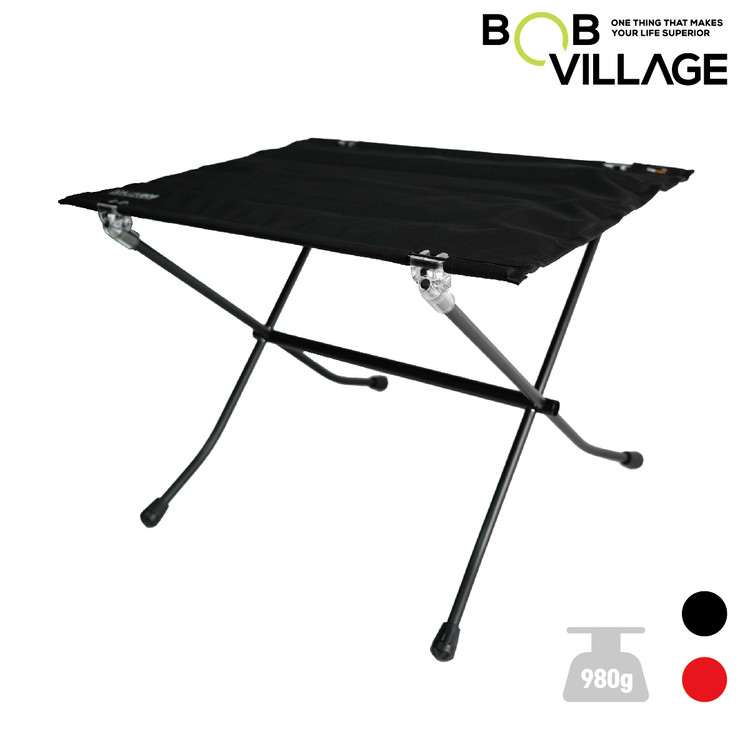 BOBVILLAGE Ultra-Light Folding Camping Table, Cordura Fabric, Portable, Foldable & Roll-Up Compact Table for Beach Travel Hiking Picnic Festival and All Outdoor Activities


Our camping table is a ultra-light folding table weighted only 2.2 lbs.

This foldable table is easy to assemble and disassemble.

The top sheet of this table and storage pocket both are made of verified CORDURA fabric that is highly resistant to water, tears, abrasions, rips and punctures.

Our storage bag can be clipped on to prevent it from getting lost.

This free storage pocket can also be used to store a water bottle, cell phone, camera and other items.